About Us
Han-Schneider International Children's Foundation
In 1950, Sang Man "Sam" Han, only six years old, found himself orphaned in war torn Korea. Living on the streets, forced to beg and relying on the kindness of strangers for sustenance and shelter, Sam soon realized he needed to find a way out and fend for his future. Fortunately, it was the compassion of these strangers that eventually led him from the streets of Seoul to the land of opportunity, the United States.  Once established in the home of a loving family, Sam thrived in all aspects of life.  Becoming a successful business man and the loving father of three wonderful children, Sam never forgot the daily struggle of orphaned children living on the streets.
After taking a fact finding mission to North Korea in early 2007, Sam started the Han-Schneider International Children's Foundation in honor of his adoptive father, Dr. Arthur Schneider, who always sought to provide for other people, especially those most in need. His simple, compassionate relationship with God and his community inspired those with whom he worked and whom he loved.
Although, neither Dr. Schneider nor Sam Han are still with us, it is their values and principles we still carry today.  Their compassion, love and faith are the bedrocks of our work and the foundation as a whole and will remain central to all future endeavors.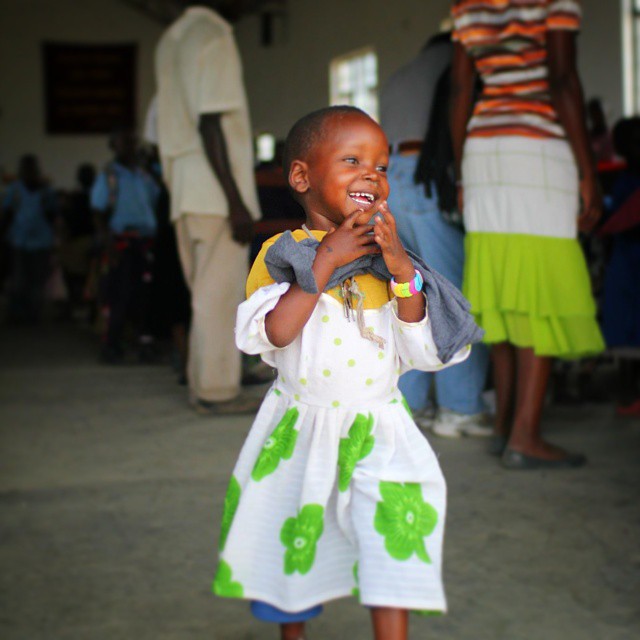 Mission Statement
The mission of Han-Schneider International Children's Foundation is to provide life-saving essentials to the world's most destitute children.
Vision Statement
Through faith, love and compassion, the Han-Schneider International Children's Foundation is committed to breaking the cycle of poverty by creating a new cycle of prosperity.
Value of Beliefs
I. Serve children of the world regardless of race, creed or host country's political ideology.
At the Han-Schneider International Children's Foundation (HSICF) we do not believe in withholding supplies to needy children for any reason.  The HSICF will serve every child in need of basic supplies, without consideration of their skin color, religious beliefs or political ideology.  We firmly believe all children are inherently innocent and in the brotherhood of humanity.
II. Embrace and encourage employees of different backgrounds both ethnically and educational.
In order to stay cutting edge and ahead of the competition, the Han-Schneider International Children's Foundation believes in diversity of opinion. We believe the best way to maintain a diversity of opinion is to embrace employees of different backgrounds.  We know that people of different ethnical and educational backgrounds bring unique ways of looking at and resolving issues.  Therefore we actively seek employees of diverse backgrounds.
III. Nurture the future generations of non-profit leaders.
The Han-Schneider International Children's Foundation believes that in order to keep the future of humanitarian aid alive we must nurture and groom the future leaders of NGOs.  We do that by offering the opportunity, through either volunteer or internship, to all those with the heart, mind and soul to do humanitarian work.
IV. Ensure all persons with affiliation to the organization act morally and ethically.
In addition to actively seeking those with diverse backgrounds, the Han-Schneider International Children's Foundation pursues those candidates with a solid set of values.  Some of the most important values to our foundation are love, compassion, honesty and integrity.  Without question, if any person affiliated with the HSICF acts in a way detrimental to the foundation's image or reputation he/she will be promptly dismissed.
V. To be a beacon of light for humanitarian aid organizations across the world.
At the Han-Schneider International Children's Foundation we hold ourselves to the highest of standards.  We promise to not only speak of the values included in this document but act upon them.  By leading by example, we are confident that the HSICF will be a standard for other non-profit organizations to strive to become.
VI. Above anything else, total commitment to serving the underprivileged children of the world.
We understand that in order to keep the foundation running money is important, but we promise to remember where we started.  When the foundation began we were entirely made up of volunteers brought together for one purpose: to serve the underprivileged children of the world.   No matter how much the foundation grows, we vow at the Han-Schneider International Children's Foundation to never falter and continue to carry the founder, Sam Han's, original vision.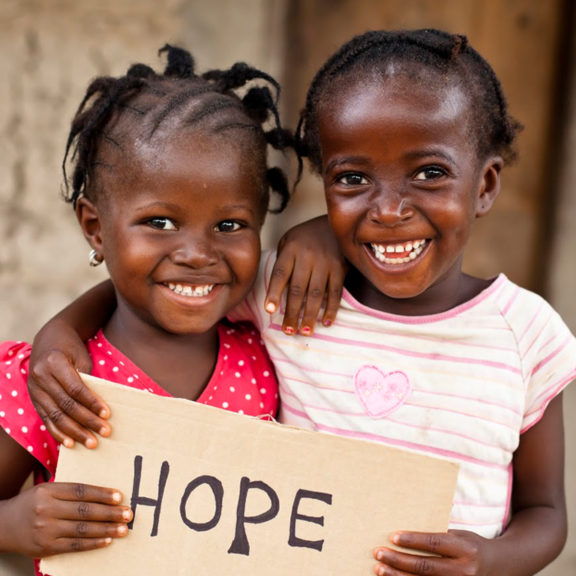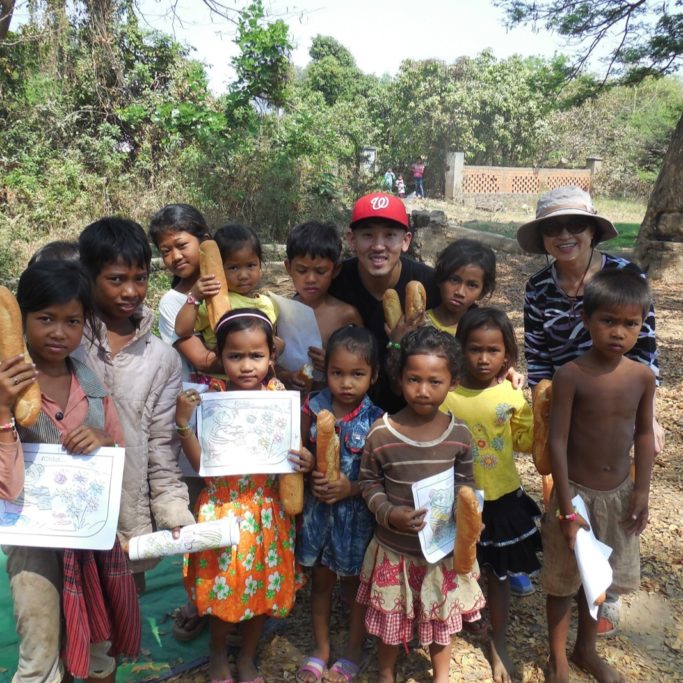 Honoring Dr. Schneider
Sam Han established this Foundation in honor of his adoptive father, Dr. Arthur Schneider, who always sought to provide for other people, especially those most in need, without recognition or ego. His simple, compassionate relationship with his God and his society inspired those with whom he worked and whom he loved.
In sum, Dr. Schneider attained a high level of professional success, but it was his sensitive, humanistic approach to the world around him that this Foundation commemorates. You can read more about Dr. Schneider here and also a summary statement from Mr. Han here
The Life of Dr. Arthur E. Schneider
Dr. Arthur E. Schneider was born in Duluth, Minnesota in 1906. In 1931 he earned a degree in Forestry from the University of Minnesota, a masters in public administration from American University and a doctorate in forestry from the University of Washington.
The early years of his career were spent with the U.S. Forest Service. During World War II Dr. Schneider served with the Army Air Corps, attaining the rank of Lieutenant Colonel. Following the war Dr. Schneider remained in Korea with the military government, first as a provincial forestry advisor, and later as assistant chief for the Bureau of Forestry. There began his abiding love for the people and culture of Korea and left a permanent mark on Korean society.
Dr. Schneider at Seoul National University Following his initial term in Korea, Dr. Schneider returned to the U.S. to join the faculty of the University of Minnesota's School of Forestry. In 1954 he returned to Korea as chief advisor in the reconstruction of Seoul National University. In 1961, Seoul National University awarded him an honorary doctorate along with its lasting praise and gratitude.
As he left Korea, Dr. Schneider tenaciously petitioned the U.S. government to adopt Sang Man Han, a young man he had met during the course of his work. Sang Man was living in poverty, but displayed intelligence, persistence and wit. With the help of Clark McGregor, Sam Han and Dr. Schneider then a congressman from Minnesota, and Senator Hubert H. Humphrey, Dr. Schneider earned special congressional approval for the entry of Sang Man into this country as his adopted son.
His work complete, Dr. Schneider settled in Goodyear, Arizona. In early 1962 he became vice-president and general manager of Gordon Ranches, Inc., and became affiliated with SBS Investments.
Upon his passing in 1995, Dr. Schneider was recognized by countless friends and associates for his professionalism, his compassion, and his quiet, dignified manner. In recognition of his ongoing, abiding compassion for those whose lives are limited by harsh circumstances and lacking in the hope that should guide the future of each child, the Han-Schneider International Children's Foundation is committed to serving the needs of vulnerable children around the world in the name of this remarkable, humble man.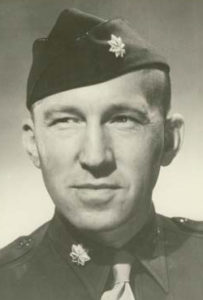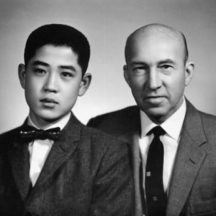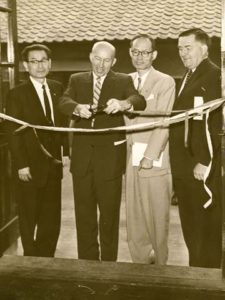 Honoring Sam
Sang Man "Sam" Han founded the Han-Schneider International Children's Foundation (HSCIF) in 2008 after being diagnosed with terminal cancer a few years prior. He invested what little savings he had left into the foundation with the desire to accomplish one goal: to leave a legacy of unconditional love, helping to save and care for as many vulnerable children throughout the world as possible. Despite facing an unrelenting enemy and enduring years of harrowing, painful treatments, Sam never lost sight of his purpose nor did his dedication ever waver. Giving up was not an option for him. Even as he underwent aggressive chemotherapy treatments during those 10 years, Sam was always there to enthusiastically greet and inspire all supporters, donors and volunteers who were helping with the foundation. His passion and love for the children he was helping was so palpable and unequaled that those around him couldn't help but get involved. With a team of dedicated volunteers and supporters around him, Sam built an organization to help feed, clothe and offer hope to the many voiceless children around the world.
Sam Han lost his battle with cancer in June 2012 but not before he achieved everything he set out to accomplish and so much more. Han-Schneider International Children's Foundation will continue Sam's mission and hope to inspire others not through words but through action, just as Sam did.
Sam's Story
The story of Sang Man "Sam" Han started the day the Korean War broke in 1950. He and his family had just crossed the bridge on the Han River with his backpack full of all their worldly possessions. Off in the distance, sounds of a gun fight and explosions rang through the air. Confusion, madness ensued. Sam fled and soon his family was nowhere to been seen. Merely 6 years old, Sam Han was alone. He walked the streets for days hoping to be reunited by his family. After wandering for days, Sam found a church playing beautiful music and in this tent was people and food. Sam did not know it yet, but God was calling him.
Sam Han continued traveling until he happened to come across a small farming village, where a local farmer had found him and took him in. Although they were poor, they allowed Sam to live with them and sent him to elementary school. After completing elementary school he felt a need to continue his education but the local school did not offer classes beyond the 6th grade. Sam picked up and left, knowing the importance of an education.
He walked for several days until he reached the capital, Seoul. When Sam finally arrived, he was hungry and exhausted. He went to a large church in Seoul and met a man who took him in, fed him and gave him a place to stay. He informed the man that he needed a job so he could attend night school. The man took him to this bakery where he got a job as a buss boy. Unfortunately, he was working all day and into the night and it was not conducive for a child trying to go to school as well. Again, Sam realized he needed to move on.
Sam had learned about a large hospital in Seoul. Being the unabashed young man he was, the next day he went there to meet the head man of the Hospital but he was stopped at the door by his receptionist. In the course of his confrontation, an American man happened to overhear the argument. Sam informed him of his situation and the American man grabbed his hand and took him in to see Dr. Kim, the Hospital Administrator. Unfortunately, Sam was too young for a job in the hospital. As Sam was ready to leave, Dr. Kim asked him to stay a bit so he could figure out how to help this little boy. Dr. Kim gave Sam words of wisdom and encouragement then pulled out his wallet and handed Sam all of his cash.
Slightly discouraged, Sam walked out of hospital, when he heard a voice of a lady saying "Little boy, little boy…come back!" She asked him to follow her back into the building and when he went upstairs, he was greeted by a different American man, Dr. Arthur Schneider. There, he saw the previous American man whose name is, Dr. Mitchell, along with an interpreter. They all spoke for hours trying to figure out the story of this little boy. Sam explained his long treacherous journey and purpose of his visit to the hospital. Intrigued by the story, Dr. Schneider offered to not only support Sam financially but also provide care, housing, and Sam's main desire – an education.
A few years passed and Dr. Schneider and Sam built a loving and strong relationship. Dr. Schneider followed through with his promise but his work project in Korea was done and he was preparing to go back to the United States. Unfortunately during that time, US law stated that a single person could not adopt a foreign born child. However, Dr. Schneider was not going to give up on Sam so easily. He did everything possible to figure out a way to adopt Sam and bring him back to the States. With his political connections and honorable contributions to the US government, Dr. Schneider was able to get a special private bill drafted in his favor. In 1961, by order of the President of the United States, Private Bill S1100 was passed on the 11th hour. This was the first time in the US history where a bachelor adopted a foreign born child to bring him in as an immigrant. This was indeed a miracle and a milestone achievement.
Sam went on to thrive in his new country. Graduating near the top of his class at California State Fresno University and eventually earning his MBA from Stanford University. Sam then went on to raise a family, start a business and enjoy all the successes he worked so hard to accomplish. In 2002, God grabbed his attention again. Sam was hurting, sick and in severe pain. It was at that time when Sam found out that he was diagnosed with stage 4 terminal bone marrow cancer and his life expectancy was only 2-3 years.
After battling hard for several years, Sam realized that God was meticulously working in his life and it was then where he was finally touched by God and guided to his true calling to care and save for the world's most destitute children. In 2008, Sam officially founded the Han-Schneider International Children's Foundation to fulfill his new purpose. With the help of volunteers and donors from across the globe, Sam got to see his vision come to fruition.
On June 23, 2012, Sam Han lost his battle with cancer. He passed away peacefully in the presence of his family and friends at the Huntington Memorial Hospital in Pasadena, CA. Although his physical body is no longer with us, Sam Han's spirit, love and compassion continues through the work of the HSICF.