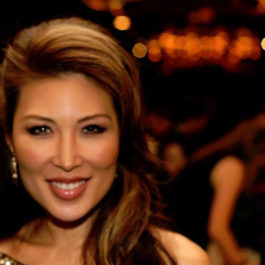 Romy Han
Romy, Sam Han's daughter and Dr. Schneider's granddaughter, is a Los Angeles native, international business woman and graduate of the University of Southern California.

Long before her appointment to The HSICF Board, Romy was involved in numerous volunteer and leadership organizations throughout her schooling years and beyond, of which included Meals-On-Wheels, President of The Girl's League, Key Club, and Children's Camp.

She has studied ballet, the piano and the violin from a young age and has enjoyed mentoring children in these fields. When not traveling abroad, Romy enjoys spending time with her husband and newborn son, as well as entertaining friends and family at their home. She is an avid music lover, snowboarder, skier, cyclist, foodie, and loves to cook.