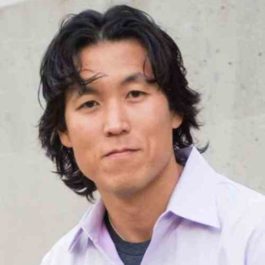 Ken Park
Ken Park has a passion for helping children and increasing literacy all over the world. Having been involved with numerous non-profits in the past, Ken is honored to be a part of the HSICF Board because of the personal connection that he has with the children that HSICF serves.

Ken grew up in Houston and graduated from the University of Chicago with a degree in Economics. After working in brain research labs at the University of Chicago, the University of Iowa Hospitals, and Merck Research, he graduated with his MBA from USC's Marshall School of Business.

ollowing USC he worked as a healthcare consultant at several organizations including medical technology startups, the LA Jewish Home for the Aging, Quest Diagnostics, the California Medical Association, and even back at USC as an Associate Director of MBA Admissions. Currently he is the Director of Human Resources for interTrend Communications and always finds time to promote health and wellness within corporate settings. He is enthusiastic to see what lies ahead for HSICF and feels blessed to be a part of it.