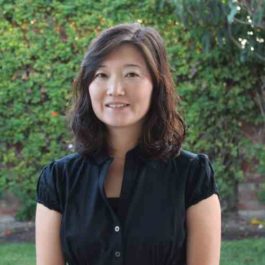 Alice Park
Alice Park was born and raised in Southern California and is a second generation Korean-American. She is a graduate of Boston University's Sargent College with a Bachelor of Science degree in Health Sciences and a Master of Science degree in Physical Therapy. She has been working as a physical therapist for over 15 years with Kaiser Permanente.

She values being able to work closely with patients and their families when helping them through their recovery process from various illness and surgeries. She enjoys giving back to the community and especially enjoys working with children. She is an active volunteer at all three of her children's schools, the Boy Scouts of America, and the Girls Scouts of Greater Los Angeles.

When not chauffeuring her children around town, Alice loves to find time for friends, reading, catching up on movies, crafting, and camping. However family brings her the greatest joy and more than anything else, she loves to spend time with her husband, Tim, and their three kids.