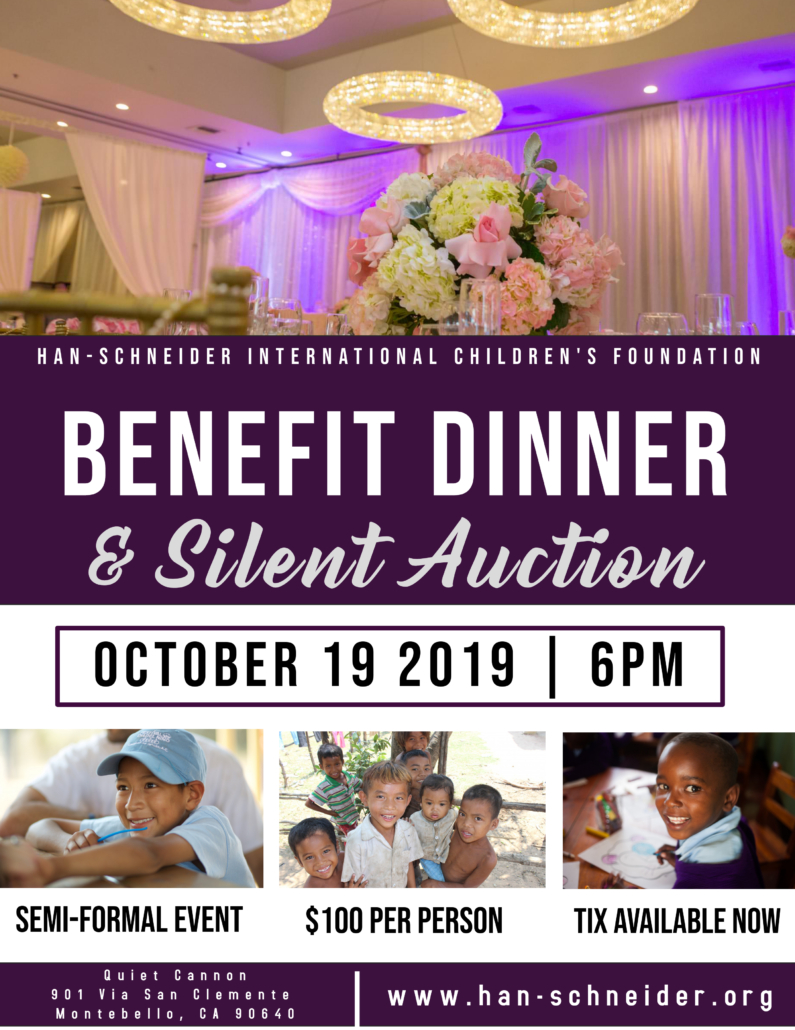 The Han-Schneider International Children's Foundation invites you to our 2019 Annual Benefit Dinner & Silent Auction. This event serves as HSICF's biggest fundraiser of the year, bringing in necessary funds to continue serving thousands of children who benefit from our food and education programs. The evening provides our supporters the opportunity to learn more about each of our unique programs and the children whose lives we're changing, as well as hear about future exciting plans for the foundation.
This year's benefit dinner will be held at Quiet Cannon in the Skyview Room in Montebello, CA. The semi-formal event will feature a three-course meal and a silent auction, with tickets costing $100 per person (or a table for 10 for $1,000).
There are opportunities to become an event sponsor with levels starting at just $500 that include dinner tickets and advertising space in the program. As HSICF is a 501(c)3 nonprofit, all donations and sponsorships are tax-deductible to the fullest amount allowed by the Internal Revenue Service.
Please click on the link below to learn more about sponsor opportunities.